'With you Japan' Program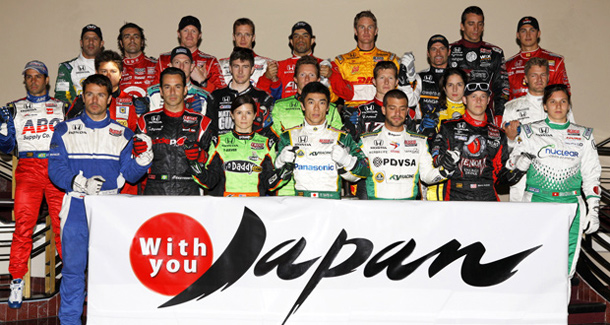 With You Japan is actively involved in a variety of programs for the support of children. Funds have been raised through charity auctions and the sale of "With You Japan"-branded items in the United States and Japan. Takuma Sato has committed to wear the With You Japan logo on his driver's helmet while on the racetrack.
In 2011, the Indycar Racing League announced its full support of Takuma's fundraising activities. In a show of solidarity, many of his professional colleagues including Dario Franchitti, Danica Patrick, Marco Andretti and Tony Kanaan donated their driving gloves for a charity auction as a symbol of America and Japan joining hands to help each other.
Following this event, Takuma also auctioned his special edition helmet and participated in many other charity activities to raise additional funds. In fact, his efforts have been ongoing since 2011.
More recently, Takuma has branched out of the Tohoku area to bring support to other regions in need.
For further details on Takuma's charity work, please visit:
http://www.withyoujapan.org/en/activity/